Have you ever had a moment when you realized, with utter dismay, that your best health habits seem to be giving wimpier and wimpier results?
This has been a recurring disappointment for me through several years of trying to find a balanced lifestyle. And the biggest let down is when something that helped emotionally in the past doesn't seem to cut it anymore.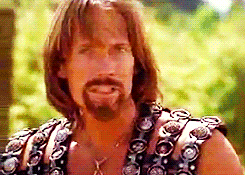 For me, there are a few things I've noticed that can leave me feeling especially discouraged about my health:
Second guessing myself and my body
Worry and anxiety
Pain (physical or emotional)
Sickness
Sleep deprivation
Imagine there is a valve somewhere in your body that allows good things to come in. The easiest example is swallowing, good food going into your stomach, or allowing fresh air into your lungs – but pretend it's for ALL good things.
Over time, the valve can get clogged, squeaky, and slow, and eventually stop opening to allow goodness to flow through, like if something caused you to not be able to swallow, or your esophagus or windpipe was not working.
Now imagine there is an oil that greases that valve so that it opens freely again!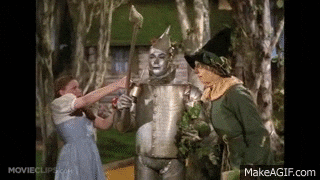 This oil is perspective.
I believe the reason a lot of quick benefits come from natural health methods has to do with our receptivity when we're hopeful about something. We have made all these CHOICES – to spend the money, to replace a toxic product with something better, to get healthier, to work on some issue in our life, to let go of our emotional baggage. And with all that intention, we can get fast and furious results. Funny how that works!
There is a delicate balance as we move forward into a lifestyle instead of that initial excitement of trying something new. It's very possible that something is helping even if the flashy results have subsided. But we do want to stay on our game and continue moving forward with our habits.
Here are some things that help me get out of the slump and back into an intentional mindset of gratitude:
1. Remembering where I started. This pretty much makes me bawl every time. When I first learned about working on emotional triggers, I was debilitatingly depressed, anxious, and living in survival moment every minute of the day. I was lying on the floor shaking for hours most nights, sleeping no more than one to two hours, afraid to go outside, afraid to see people, afraid to drive, afraid to watch movies, afraid to hear sounds from outside my house, extremely afraid to eat, afraid to do anything. I thought I was going crazy. So when I feel like something, "isn't working!" I tell myself, "Oh, honey…" Because NONE of those things are the same anymore!! The choices I've made are working in my favor every day of my life, the life I got back after wishing it could just end. It doesn't take much reflection on that to help adjust my perspective about those seemingly menial daily habits that keep me well.
2. Taking a step back when I see that I have a backlog of stress. If there hasn't been space in my life for dealing to things properly, it's my job to make that space and to take responsibility. This has required a lot of practice for me, finding out when it's time to say no vs. time to learn how to gracefully navigate new challenges without shying away.
3. Telling my body it has permission to do what it knows best. This feels weird at first, but I have actually had a lot of success with saying out loud to my body, "You can do this! I'm gonna chill out and let you do your thing. I don't need to worry about your job right now." Especially when I'm having trouble sleeping because of some weird symptom. If you're like me and have a lot of annoying, frantic messages from your body that you feel like must be overkill – try empowering your body sort of like you might encourage a kid who needs to take on a new responsibility. "You've got this. I'm not worried about it!"
4. Being willing to move on from my old routine as my body gets better and changes. There are things we should keep up because prevention is the best medicine, but there are other habits that won't necessarily be super long-term ones. There's a limit to how much we can do every single day, so we have to weigh our daily priorities every now and then. This has especially been true of nutritional supplements for me, I like to rotate and rarely take the exact same combo for more than a few months at a time.
5. Taking a bath with epsom salts and essential oils. I probably don't need to explain why this helps promote feeling grateful. 
6. And the direct and obvious necessity here, which is worship, praise, and thanksgiving directed to God. These other tips are only tangents of that, practical ways to engage with our intention of gratitude, because we need to attach physical and mental ACTION to that.
When you're discouraged, try physically turning around wherever you are and saying "I'm turning away from the _______[doubt, guilt, hopelessness, self-hatred, criticism, defeat, hurt, anger, jealousy, confusion], and back into Christ. This is part of what I call Recentering.
And then, intentionally continue your good habits with gratitude and see where it's time to upgrade. It's okay to change things up too, as long as we go into that change with the approach of moving UP with our mindset instead of frantically grasping at the nearest answer.
It's okay. You can move continue to move forward from here, and you will.
Much love,
Carissa